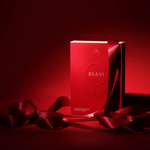 Colleet Beavi9 - Improve Immunity and Vitality
COLLEET BEAVI9
 is a treasure trove of premium natural herbs and ingredients carefully handpicked across Asia and Japan that help to boost vitality and immunity. Suitable for almost everyone and also a great gifting!
Specially formulated by R&D experts and backed by science.
Manufactured by a renowned lab in Taiwan - certified by NSF, ISO22000, ISO9001, HACCP, GMP and FDA
How to consume
1 box contains 15 sachets
Regular maintenace: Take 1 stick after the first meal
Intensive Boost: Take 2 sticks daily. For post-op recovery & post-pregnancy care: 2 sticks after the first meal
Why Colleet Beavi9
No added preservatives & artificial colouring
No artificial sweeteners
Complied with Halal guidelines
Vegan-friendly & Cruelty-free

9 Key Ingredients
Siberian Ginseng Extract 刺五加
Codonopsis Extract 党参
Goji Berry Extract 枸杞
Patent Black Pepper Complex 专利黑胡椒复合物
Rhodiola Extract 红景天
Eucommia Leaf Extract 杜仲叶提取
Patent Yuzu Seed Extract 专利柚子籽提取
Beetroot Extract 红甜菜根粉
Jujube Extract 红枣

Multiple Benefits in 1 Product
Contains powerful antioxidants that help to protect & boost the immunity system
Improves vitality & enhances blood circulation
Boosts energy level & reduces fatigue level
Helps to enhance muscle recovery
Strengthens the body & improves stamina
Keep body warm through the process of thermogenesis & prevents cold hands & feet
Improves metabolism & nutrition absorption

Join us on this journey to Vitality today!