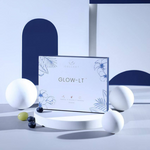 Why is COLLEET Glow-LT+ good for our skin?
I believe many of you have noticed that we have just launched a new product - COLLEET Glow - LT+ Beauty Skincare Supplement!
So let's talk about - why COLLEET Glow-LT+ is good for our skin?
What is COLLEET Glow - LT +?
Glow-LT+ is an innovative beauty supplement that combines brightening, moisturising and rejuvenating, 3 efficacies in 1 product. Specially formulated by R&D experts and backed by science.
With high-purity Glutathione and clinically-proven ingredients from Europe and Asia, Glow-LT+ gives you a smooth and radiant glow in just 21 days.
What is it good for?
Brightens complexion, promotes radiance and evens out skin tone
Effectively lightens pigmentation, dark spots and acne scars
Powerful antioxidants to protect against free radical damage
Serves as a natural sunscreen against UVA and UVB rays
Reduces breakdown of collagen and elastin
Increase collagen production to maintain skin elasticity
Boosts skin moisture and improves overall skin condition
It is pretty easy to consume.
We split into two ways of treatment: Intensive treatment or maintenance.
For intensive treatment, you just need to take 1 sachet before breakfast and 1 sachet before bedtime.
Once you've achieved good results, and want to enter into the maintenance stage, all you need to do is to consume 1 sachet before breakfast.
Get yours today and start your journey with COLLEET Glow-LT+!